Introduction

First Presentation of the Award

As with any people, we recognize that the longer we reside in an area, whether it is the United States or other parts of the world, the more assimilated we become with the mainstream culture of that area.  Consequently, we start to lose our traditional and cultural rituals or practices.  This is both positive and negative.  For those who intend to forgo our traditional practices for other alternatives, it's not an issue; and we fully support people's right to choose their own religion and/or cultural practices.  However, it has become increasingly harder to find the cultural master practitioners required for the rituals to be performed.
As an effort to rectify this issue and to preserve, maintain, and promote learning of these rituals as well as to support those who have adopted new cultural practices, Xiong United, Inc. (XU) established the Cultural Masters Recognition Program.  This program is designed to recognize our Xiong Hmong cultural master practitioners as they rightly deserve.  If we have established institutions such as in academia, they would have earned masters and doctorate degrees in their chosen fields (Txiv Qeej, Taw Kev, Mej Koob, Kaab Xwm Tshoob, Kaav Xwm Txag, etc.).  While XU is not an academic institution and XU does not offer degrees, XU recognizes and promotes the important work that our Hmong cultural master practitioners do for the Hmong community.
Below are sample images of the certificate and the nomination form.  Instructions on how to nominate and where to send the form are contained in the nomination form.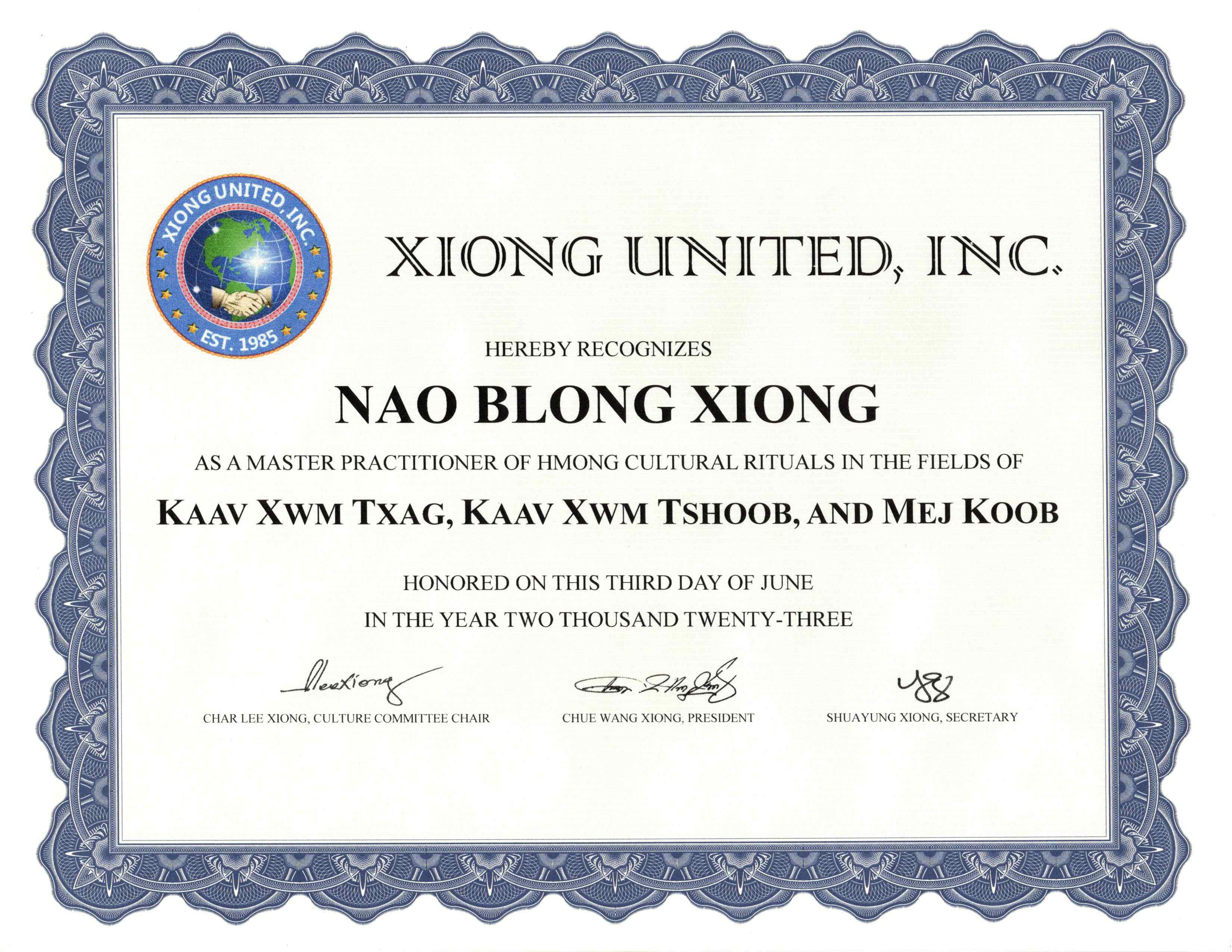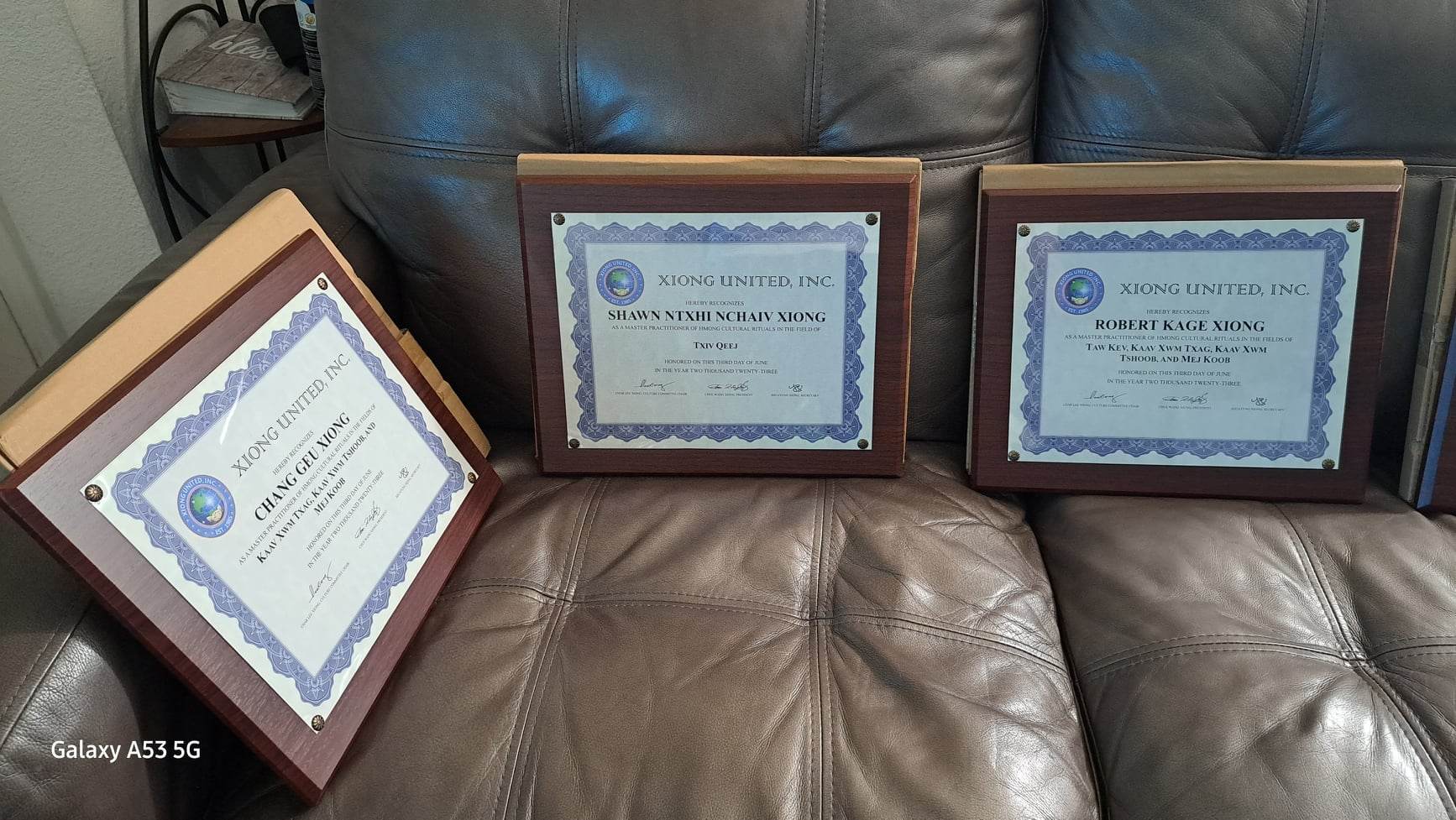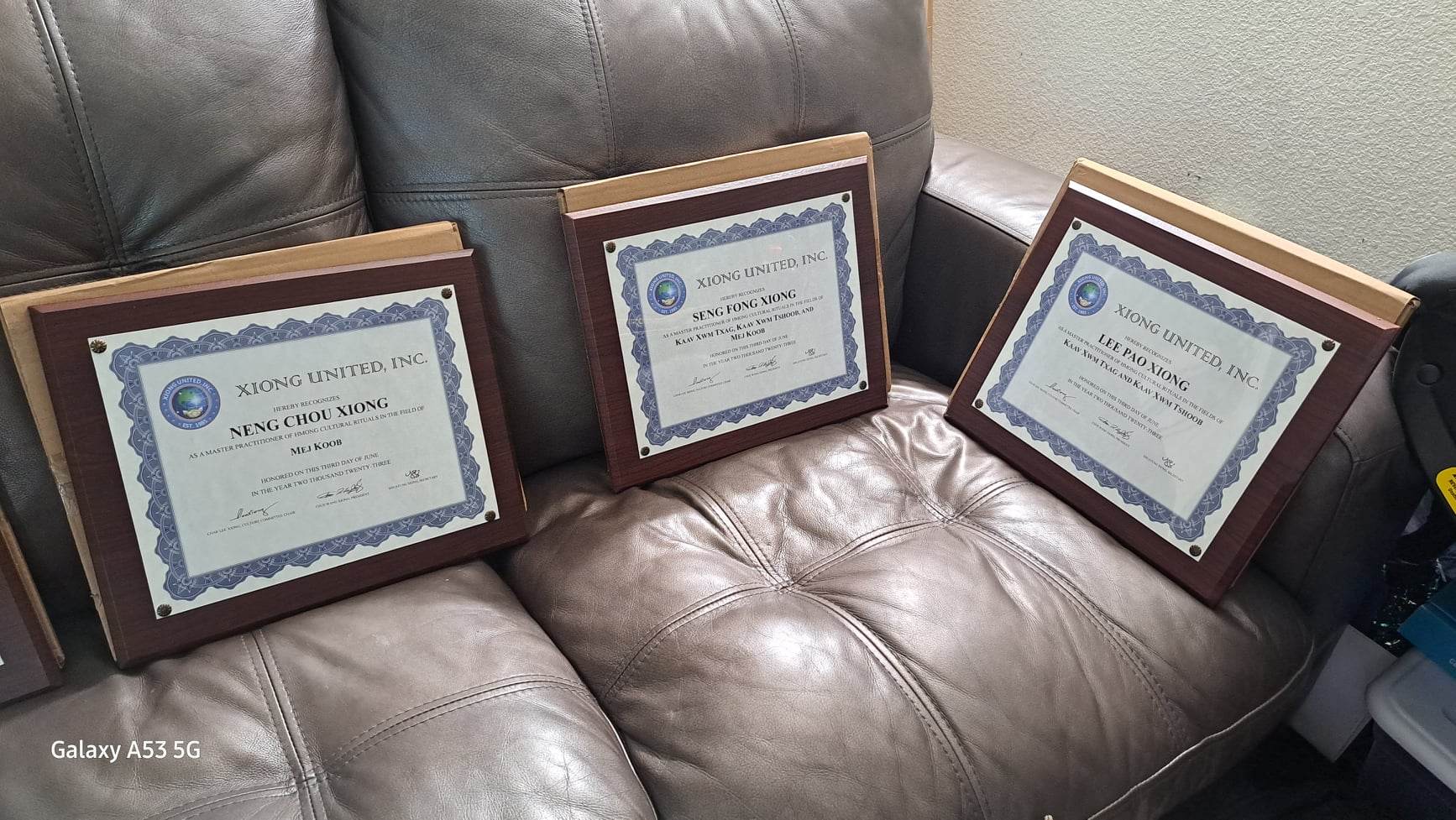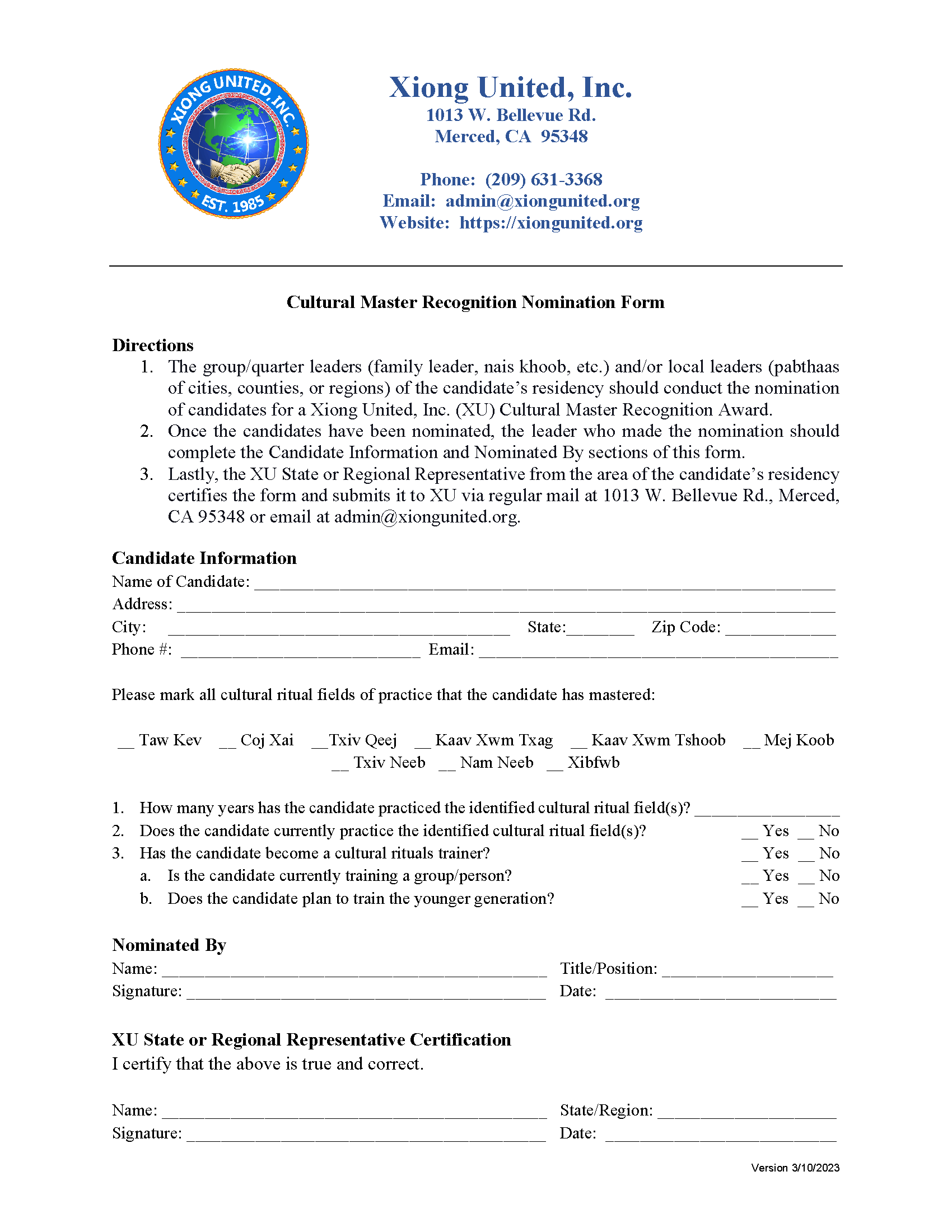 To download the Nomination Form, CLICK HERE
Frequently Asked Questions and Answers
Q:  Who can be nominated for the award?
A:  Any member of the Xiong family who is felt to have become a master practitioner of any of the following fields of Hmong cultural rituals:  Taw Kev, Coj Xai, Kaav Xwm Txag, Kaav Xwm Tshoob, Txiv Qeej, Mej Koob, Txiv Neeb, Nam Neeb, and Xibfwb.
Q:  Can I nominate myself for this award?
A:  No; the leaders of your area must nominate you, and then the XU State or Regional Representative of your area must complete and certify your nomination.  By leaders, we are referring to your group/quarter leaders (family leaders, nais khoob, etc.) and local leaders (pabthaam of cities, counties, or regions).
Q:  Is there a limit to how many people could be nominated from an area?
A:  No
Q:  If I have more questions, who can I talk to?
A:  Contact Char Lee Xiong, Culture Committee Chair at (916) 425-5882; Shuayung Xiong, Secretary at (916) 647-7815; Chue Wang Xiongj, President at (209) 631-3368 or email XU at admin@xiongunited.org.