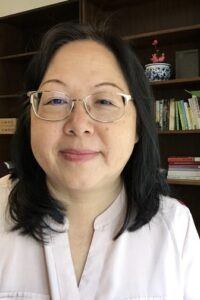 May Ying Xiong Ly is currently the interim director at the Women + Girls Research Alliance at the University of North Carolina at Charlotte, North Carolina.  She is a social worker by training with extensive experience in the non-profit sector where she was the executive director of two agencies and co-founder of one, all of which helped to advance the awareness and prevention of cancer and mental health issues in Southeast Asian. 
She is also a community activist with the Building our Future (BOF) grass-root movement to bring awareness to abusive international marriages and gender-based violence.  She is currently focusing her research on intimate partner violence and health disparity in the Hmong community.  She has served as an advisor and liaison to many organizations and shelters working with domestic violence victims.  
In 2005, she was the recipient of the prestigious Robert Wood Johnson Community Health Leadership Award for her work in the Hmong community with domestic violence and empowering women and girls.  She has a master of social work from California State University at Sacramento and a Ph.D. from the University of California, Davis Betty Irene Moore School of Nursing.  She is married with four children and now, a proud grandmother of one little boy.