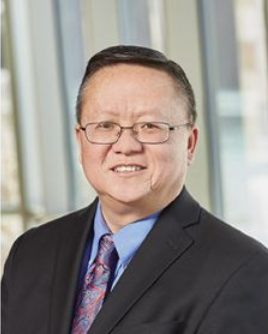 Dr. Xa Xiong, BA, DC, MD is the son of Captain Yong Ge Xiong and Yer Kue. In 1980, Dr. Xiong immigrated with his family to the United States and resettled in Santa Ana, California. He graduated from Valley High School in 1986 along with a Medical Assisting Certificate and further obtained his Bachelor of Arts degree in Biology and Chemistry from Concordia University. Dr. Xiong conferred his Doctor's degree in Chiropractic Medicine in 1994. He further pursued his medical career in 1997 and conferred his Doctor of Medicine (MD) degree in 2000 from Spartan Health Sciences University, School of Medicine. He completed his Family Practice Residency at the University of Wisconsin Fox Valley Family Medicine Program.
Dr. Xiong is an American Board Family Medicine Board Certified and practicing as a Family Physician at Ascension Medical Group and serves as the Chair for the Family Medicine Department in Stevens Point, Wisconsin, where he provides medical services to all ages. In 2011, Dr. Xa Xiong received Secretary Eloise Anderson – "JOURNEY OF HOPE AWARD" for outstanding achievement by a refugee during resettlement and integration into American Society. In 2016, Dr. Xiong published "The Impossible Dream: Memoirs of a Refugee Boy" and had inspired thousands of people to pursue their dreams.
The Wisconsin Academy of Family Physician recognized Dr. Xiong as the Family Physician of the Year 2016, who exemplifies the tradition of the Family Physician among 3000 Family Physicians and Medical Residents in the state of Wisconsin. In 2017, Concordia University Irvine selected Dr. Xiong as the Alumnus of the Year 2017 among 20,000 other alumni. On the 21st day of July, 2018, Dr. Xa Xiong was awarded a Citation by the State of Wisconsin from Governor Scott Walker and State Senators Jerry Petrowski and Patrick Testin for his accomplishments and contributed thousands of hours of community services and given over 600 keynote speeches and lectures, inspired and empowered others to pursue higher education, and passionately shared the history of Hmong Americans.
Dr. Xa Xiong is married to Choua Yang, AA, CA, NA. They have five children: Elizabeth Xiong, BA, MD, Einstein Xiong – Pre-Medicine Program: Biology, Emily Xiong, BS, MS in Biological Science, Elena Xiong – Pre-Medicine Program: Biology, and Alexander Xiong – Pre-Medicine Program: Biology